26/6/07
body finally remounted on the chassis.
took 8 of us to lift it.well there was 8 in the garage.
big thanks to those who came round to help.
its starting to look like a car again now
30/6/07
my mate was round to start the wiring today.
part of the rear loom going in.
he,s just laying out the loom at this stage to make sure everythings correct and extending wires where needed plus adding others.
there will be no connectors anywhere in the loom except for the seats as they have to come out again at some point for trimming.
loom has to come out again to be taped and run in trunking
some of the stuff going behind the dash.
its pretty tight in there once the gauges go in.
was looking at the picture and couldnt work out why the paint on the door piller looked so rough.
it dawned on me its a reflexion of the cloth lying on the door opening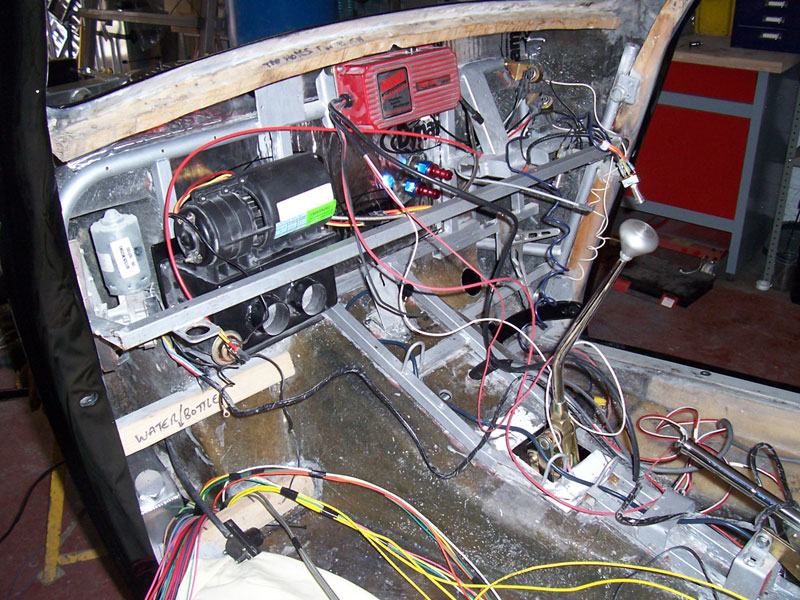 4/9/07
been busy with real work but slowly plodding on.
started to bolt things on.
rear wings,glass,headlining.
most of the electrics are done.
tried starting it but think were 180 degrees out on the triming so going to give it another go tommorow