frame vespa 90 fitted with an electric start p2 engine.frame widened.door cut in one side to hide the batterie and electrics.all original metal work under panels came out and replaced with new metal shapped to take the bigger engine.one off tank with fuel sender,very modified forks compricing of v90 stem and leg(bent slightly to put the wheel back in the right place)p range lower part.forks extended 1" plus sleeved inside.new custom mount to take shortened biturbo shock.
one of oil tank as no room under seat due to long range fuel tank.
disc brake up front.headset welded to take master cylinder.brackets welded on frame to take spare wheel.
to finish need to make a stainless rear carier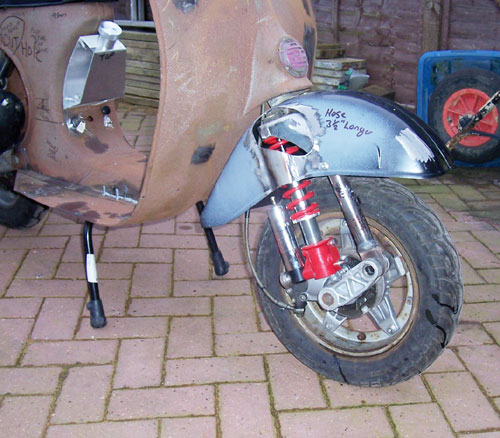 got round to making a rear rack.
made it outa 6 and 8mm stainless tube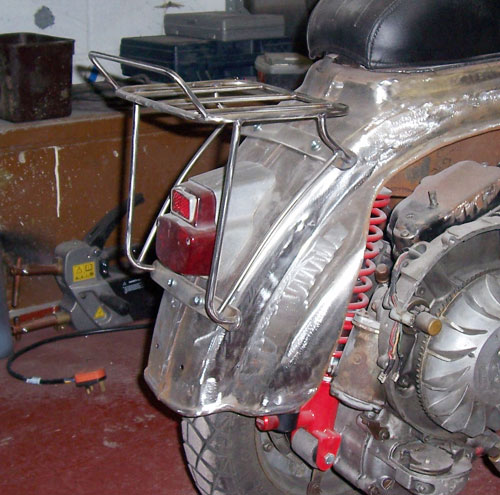 ports on piston opened up as well as the engine cases to match the mollosi 210cc barrel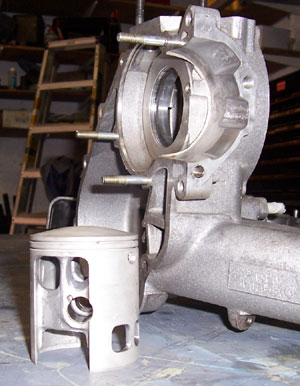 3/7/06 been a bit slack but scoots at the sandblasters as we speak and should be back from the powder coaters at the end of the week.
cant see it getting built this year as to much other stuff to do