8/9/02 well i ran it into the ground so the auto box gave up.
decided it needed a little extra so in its place is going an injected 2.9 v6.
16/10/02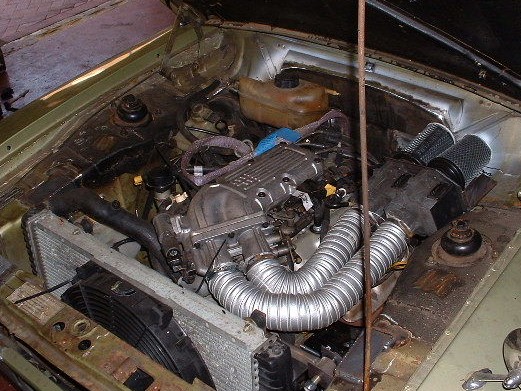 16/10/02
about 5 1/2 weeks into this now and its coming on ok.engine and box are in,capri steering,struts,servo fitted,header tank,rad,oil cooler,exhaust,trans tunnel,bulkhead,remote oil filter,mondeo wheels,towbar,xr3i seats,pedals are all done.
still got to do rear rust repairs,strut tops on inner wings,heater,centre consul,electrics,tank and strip it all down again to paint and underseal it.